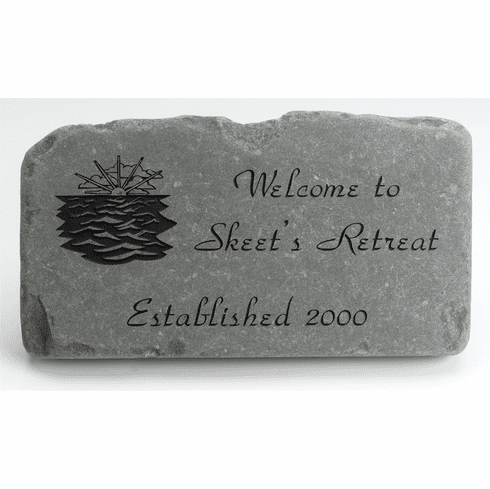 Blue-Gray Flagstone Garden Marker
Want an attractive and personalized message to accent your yard or garden? Try out this beautiful natural blue-gray Pennsylvania flagstone garden marker. Each stone includes the option of adding 3 lines of personalized text, with up to 20 characters per line.

Each marker is unique, so the colors and sizes will differ slightly. Measurements average approximately 12-18 inches in length, 1 ½-2 inches in thickness. The stones weigh between 15-30 pounds.

Your message is engraved into the stone and then colored with black acrylic stain, making it very weather resistant. The stone is tumbled so that it has semi-smooth edges and sides. The stain also resists chipping and fading, providing years of joy.